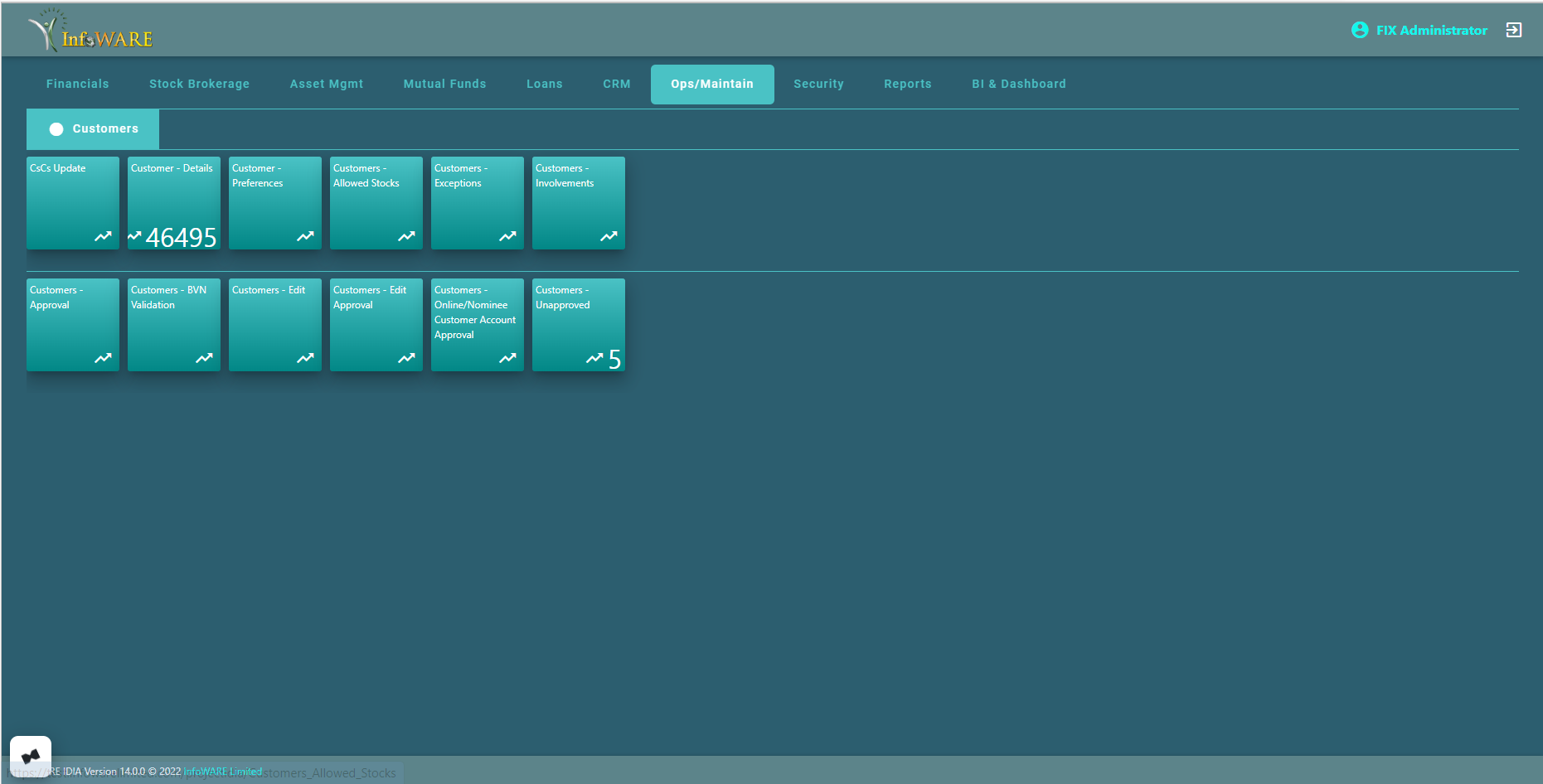 We have waited months to break this great news to you and we are excited to announce the release of InfoWARE ERP 2.0, a web solution built on the most advanced web technology framework. This means that you can do more at your convenience on your system without any form of hassle. We call it The Beginning of the Beginning.
During the past couple of years, we have been working really hard to deliver a new next generation ERP user experience. InfoWARE ERP WEB 2.0 is a revolutionary multifaceted platform recognized as the foundation of an intelligent enterprise. It's not just based on Web technology but on Web 2.0, HTML 5 and web sockets to produce Desktop like application capabilities but accessed via a modern web browser.
Why You Should Move to InfoWARE ERP WEB 2.0?
If your company wants to stay ahead of the competition, then you need to manage and leverage all your business data in one place. But this is simply not possible without the right tool.
InfoWARE ERP WEB 2.0 transforms all critical enterprise Investment bank functions from finance, Equity and Fixed Income trading, Loans to Portfolio and Wealth management and to customer service and marketing. It enables businesses to transact, analyze and predict in real time in an increasingly unpredictable world. As it offers the latest in security, analytics, and data integration capabilities for all types of businesses– structured and unstructured. It also helps companies integrate with smart, insight-driven applications based on real-time data. The application are available both in the cloud, and on-premise designed and tested to run with TLS 1.3 security framework while most others are still running on 1.2.
The solution offerings of InfoWARE ERP WEB 2.0 platform is designed from the ground up to last for at least the next 10 years and allow you to leverages the advanced technologies of artificial intelligence and the Internet of things, which means even more functionality and enhanced capabilities.
Top 5 Reasons Nigeria's largest banks chose InfoWARE ERP WEB 2.0
Cost: On average InfoWARE solutions reduce cost by over 70% while improving ROI by over 50%. InfoWARE deployments on average replace 3 to 5 other solutions which eliminates integration bottle necks with significantly reduced operational costs
Real-Time-Insights: InfoWARE ERP WEB 2.0 Intelligent adaptive automation provides uncompromised power with ease of use. AI powered analytics trigger relevant data and reports to come to you automatically that allows for real time decision making and risk management.
User Experience: Completely rethought and redesign for a first class user experience on Desktop, tablet and mobile. Runs seamlessly and adapts on any device or form factor.
Secure: Offers comprehensive data and application security, secure setup, designed and tested to run with TLS 1.3 security framework
Innovate faster than ever: Built on the advanced InfoWARE/Solutaris IDIA platform technologies that is well documented, developers are creating innovative solutions. Case in point, 3 out of 4 of the leading Fintechs in the capital market use the InfoWARE Platform and EMSX APIs in building their trading application
To request for more details about the ERP WEB 2.0, please contact us
Email: Bizdevteam@infowarelimited.com