There are indications that mixed sentiments will trail transactions on the
Nigerian Stock Exchange
, NSE, this week as financial analysts' predictions about the market (stocks) differ following a huge decline in the market index last week. Analysis of the market performance showed that despite the signing of the expansionary budget of N9.12 trillion by President Muhammadu Buhari, investor sentiment in the nation's stock market last week was negative as the NSE All-Share Index declined significantly by 2.74% to close at 38,152.60 bases points. The Year-to-Date, YTD, return consequently settled in the negative at -1.00%, with the volume of trades declining by 30.36% while the value of transactions increased by 7%. Among the stocks on our watchlist are those likely to join the NSE 30 by July. The NSE 30 index comprises the 30 biggest companies, according to market capitalization.
N.E.M. Insurance
NEM Insurance tops our watch list this week by virtue of what seems to be the beginning of an ownership tussle. The company's intentions to raise N2.64 billion through a private placement may be met with stiff opposition from key shareholders.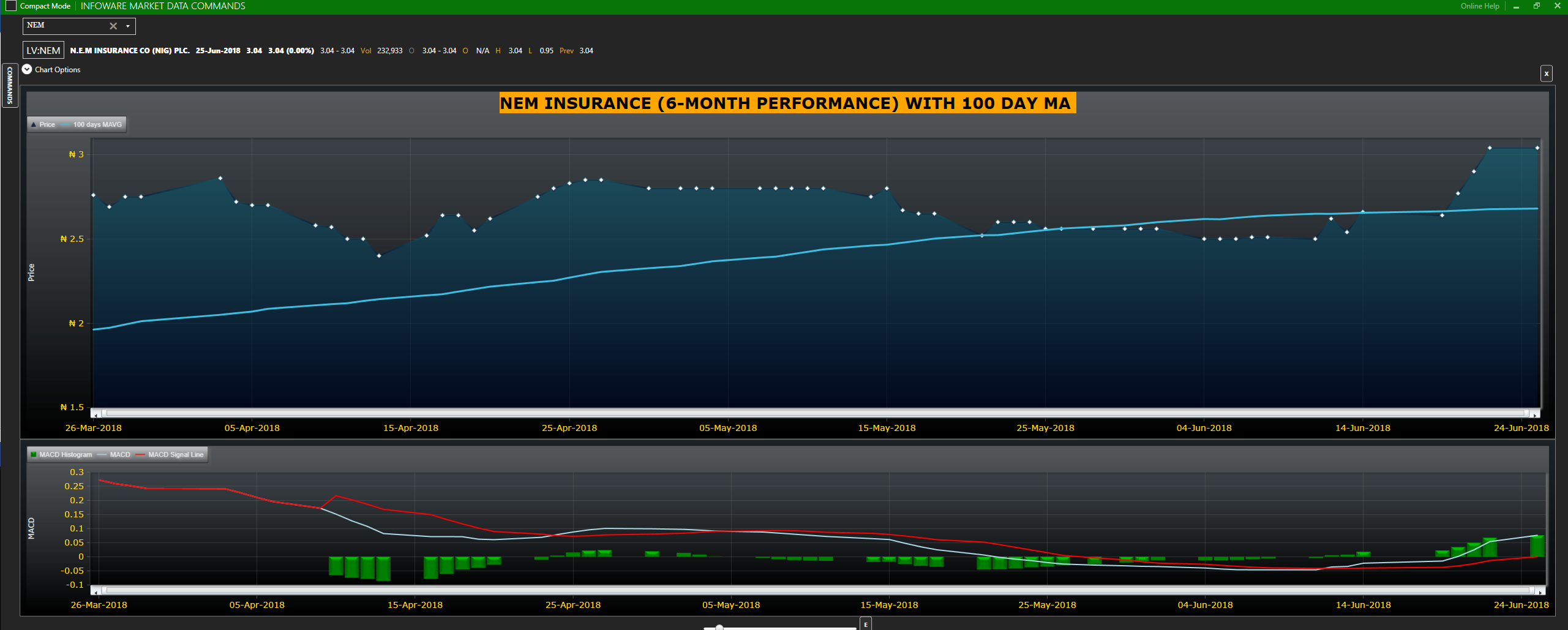 Tier two lender, FCMB Group Plc, is yet to release its financial statements for the first quarter ended March 2018. Year to date, the stock is up 47.97%. Being a banking stock, it would witness increased trading volumes, when it is added to the NSE 30 index.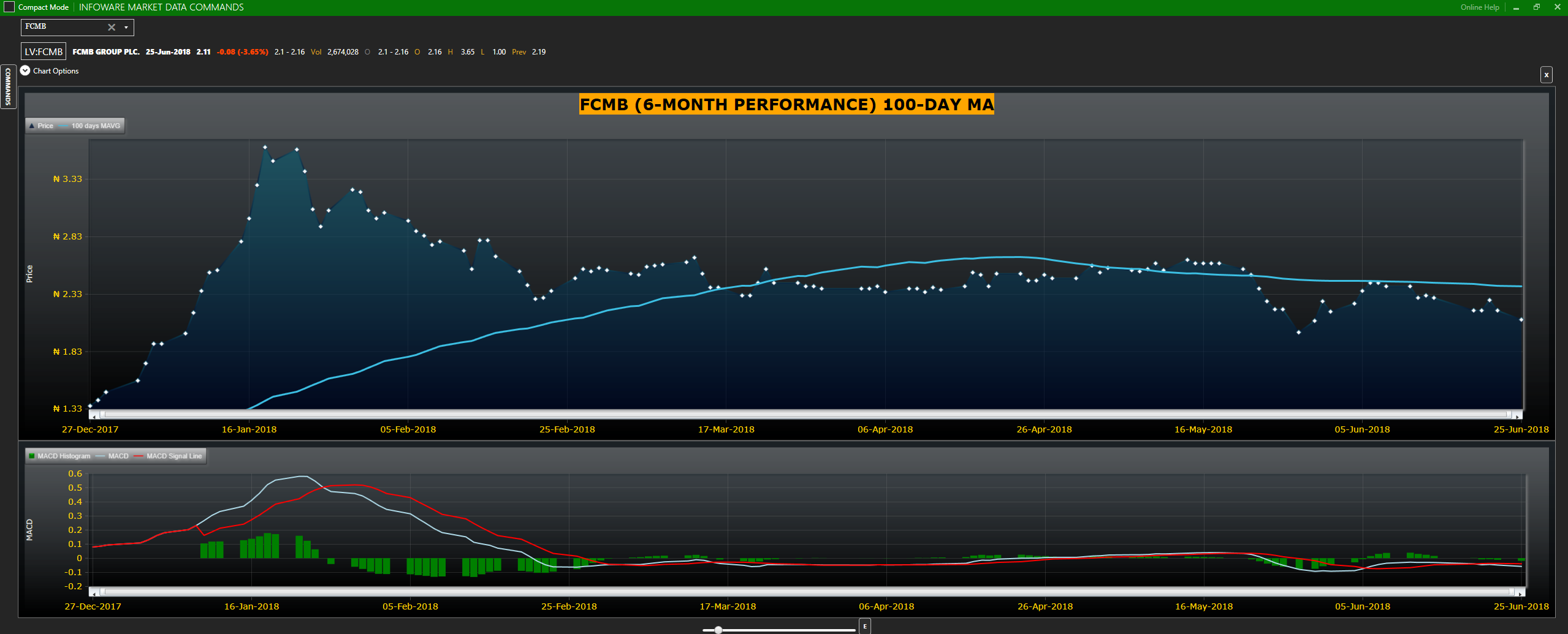 Oando Plc
Oando Plc rallied in the first quarter of the year, following the lifting of a technical suspension by the NSE in April. Returns have since tapered off, in line with market sentiments and investors selling down to unlock capital gains. Year to date, the stock is up 9.35%. Oando will be included on the NSE 30 index, hence its place on our watch list.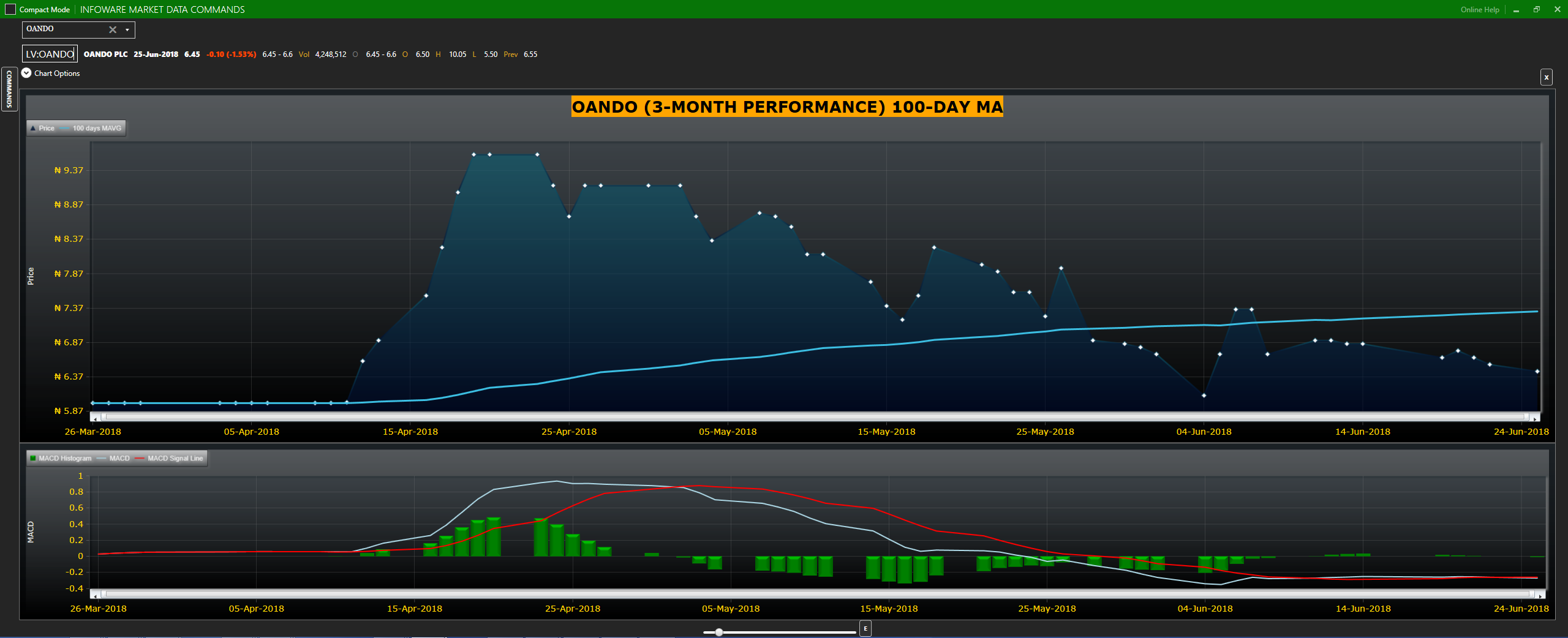 Beta Glass
Beta Glass Plc was consequently Nairametrics stock pick last week. The stock's illiquidity means that the move into the NSE 30 could lead to a slight rally in its share price. Year to date, the stock is up 68.19%.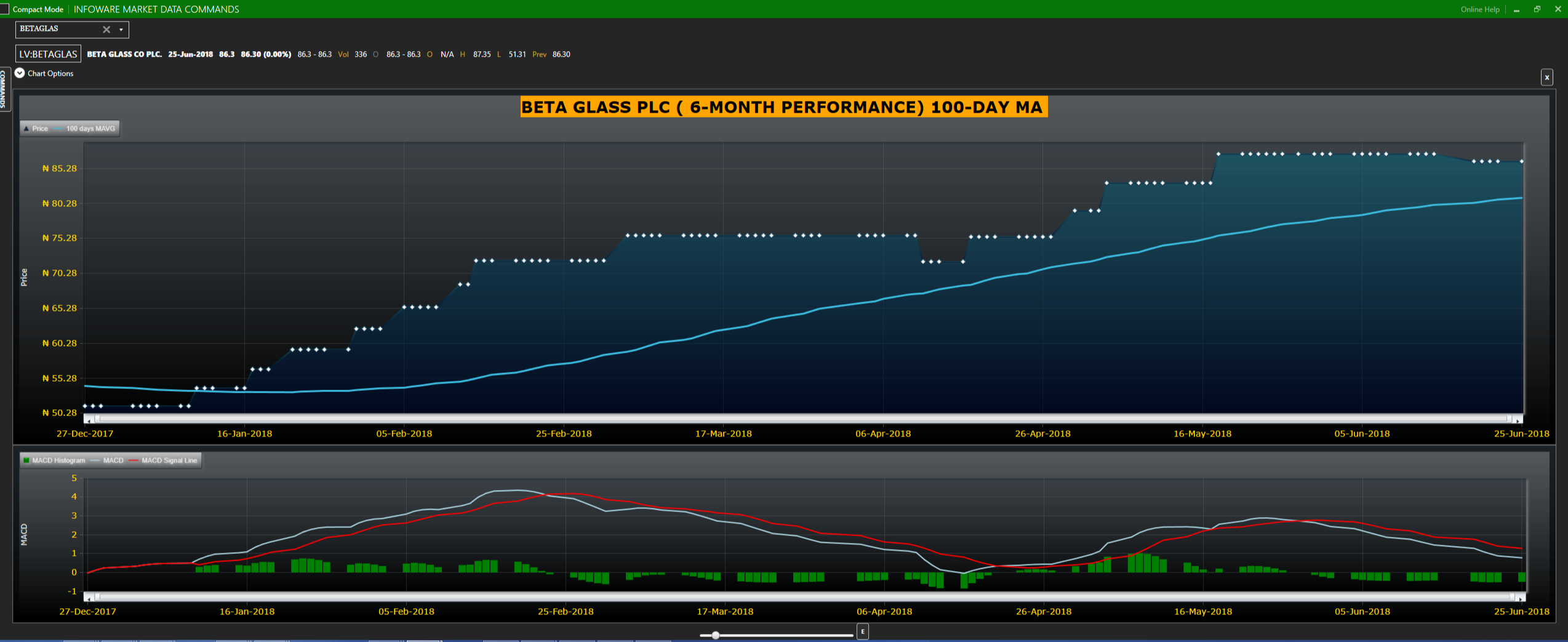 MRS Oil Plc
MRS Oil is on our watch list by virtue of the qualification date of the company this week. The company will be giving a 1 for 5 bonus to shareholders in its register as at the 28th of June. There could be a slight rally in its share price as intending investors take positions to benefit from the bonus issue.
BOC Gases Nigeria Plc
BOC Gases is on our watch list by virtue of holding its AGM on the 28th of June, 2018. The dividend will be paid on the same date once approved.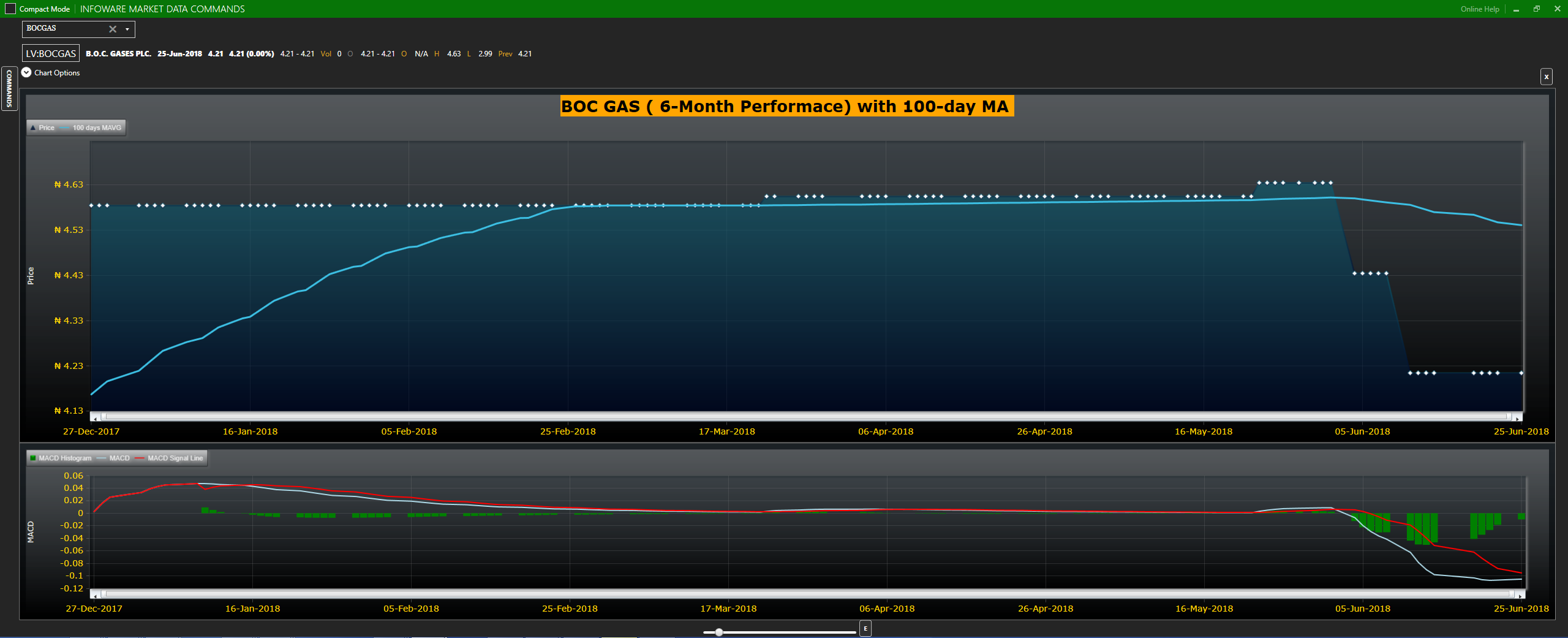 Dangote Flour Mills Plc
Dangote Flour Mills held its AGM on the 22nd of June, 2018. Dividend payment will take place on the 27th of June, 2018. The company will be paying a dividend of N0.20 per share.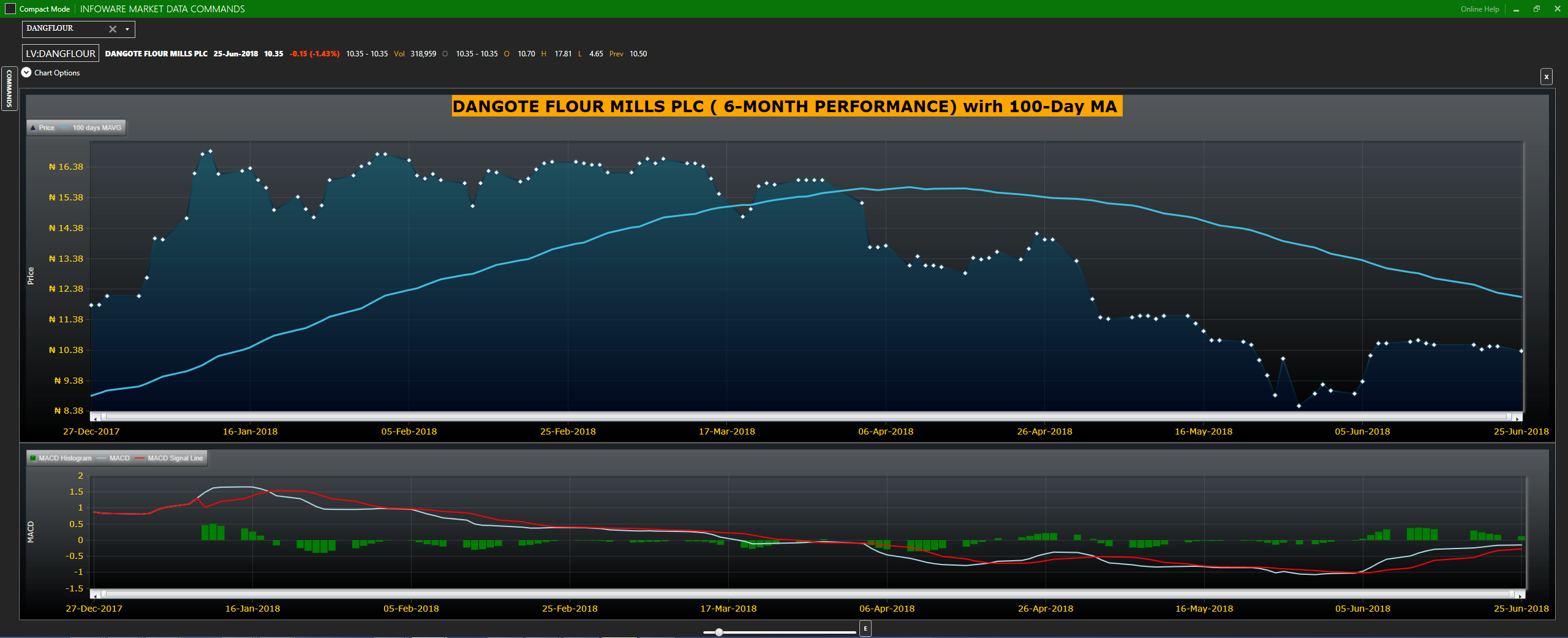 All the images are gotten from the InfoWARE Market Data Terminal, follow this link to enjoy a one-month free trial (
https://infowarelimited.com/infoware-product-contact-page/
) (Read more at
https://www.vanguardngr.com/2018/06/mixed-sentiments-trail-equity-week-market-index-drops-2-74/
)